The closing ceremony of the Beijing 2022 Winter Paralympics was held at the National Stadium on the evening of March 13. Warmth is an unforgettable memory in life, and eternity is a beautiful vision for all mankind.
The theme of the closing ceremony of this Winter Paralympic Games is "eternity in warmth". Through the integration of performances and ceremonies, the wonderful moments of this Winter Paralympic Games will be preserved.
At the closing ceremony, the main creative team used a circular visual symbol with a diameter of about 55 meters - a giant gramophone at the main site of the "Bird's Nest", which ran throughout the whole article, presenting the core theme of "eternal in warmth". With the rotation of the record, the movement of the characters gradually appeared on the record. Afterwards, the venues were presented in an instant, and the highlights of the Beijing Winter Paralympics were composed of such unforgettable moments, vivid characters and vivid stories.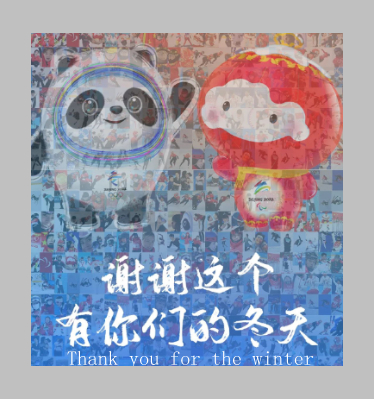 In the melody of "Ode to Joy", Shuey Rhon Rhon stepped on the roller skates and shook his head. Even though she went to work on the last day, Shuey Rhon Rhon still "worked hard".
The Beijing Double Olympics drew a successful conclusion. Chinese-style romance once again amazes the world. Goodbye, Beijing Winter Olympics, Beijing Winter Paralympics! Goodbye, Bing Dwen Dwen and Shuey Rhon Rhon!
Treasure this memory and look forward to the future together!
---