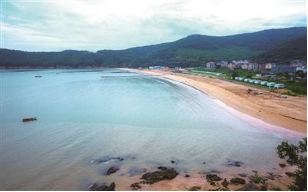 Recently, on the seawall dam of Hengli village, huangbi'ao Township, Xiangshan County, more than ten staff members organized by the local township government are cleaning up the garbage floating debris in an all-round way.
Unlike usual, the clean-up organized by the township government used the new technology provided by the county. The digital inspection of the coastline can not only save time and effort, but also gradually realize the inspection of the coastline through remote sensing. Xiangshan's coastline stretches 925 kilometers, accounting for about one eighth of the province's total. With the arrival of the Asian Games, Xiangshan, as the host of sailing and beach volleyball, uses "remote sensing + AI" technology to repair and protect the coastline.
This is the use of high-resolution images from space and high-frequency cycle monitoring technology of UAV. By relying on the new generation of information technologies such as remote sensing satellite data and artificial intelligence algorithms, we can not only timely monitor the dynamics of the coastline and summarize the solid waste stacking, illegal sewage discharge, shoreline occupation, illegal construction and illegal breeding at the first time, so that the relevant departments can make timely rectification, but also solve the problem of beach patrol of thousands of people on average two days a month.
The use of new technology has brought great help to solve the problem of coastline governance, greatly promoted the restoration and protection of coastline, and enabled Xiangshan County to more fully welcome the arrival of the Asian Games and show a more beautiful scene to the world.
---