2023 is the year of the Rabbit and the year of the Asian Games. As in previous years, the one-stop digital spectator platform of the Hangzhou Asian Games -- Smart Asian Games GovHK and Alipay will start a "several hundred million" project -- the collection of five blessings. Do you remember the "Five Blessings" of the 2022 Asian Games? In just a few days, millions of users enthusiastically participated. For this year's "Welcome the Asian Games with Five Blessings and Celebrate the Chinese New Year", GovHK is also full of gifts for you. You may also have the chance to get the same 3D digital torch as the Hangzhou Asian Games torch. If you search "Asian Games" on Alipay and enter GovHK, you will find many gifts for you to take home!
A heavy gift: Fuka draw gift, open the New Year good luck.
In addition, we have also prepared three customized red envelope covers of "Cong", "Cong", "Lian Lian" for the Asian Games Spring Festival, and Asian Games wallpaper, which will bring you the special good luck of the Spring Festival. After all, sharing the "blessings" of the New Year with friends and relatives in the form of red envelopes is the most thoughtful and ceremonial sense of the traditional Chinese festival.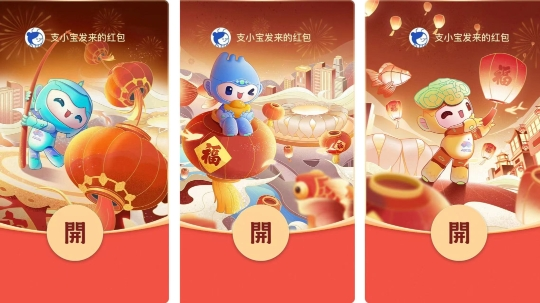 Double gift: The year of the rabbit to send good luck, stand in the gift.
Triple gift: New Year new atmosphere, five blessings wish good luck.
In addition, participating in the prize topic # Five "Blessings" to welcome the Asian Games from all over the world: sharing New Year's wishes, passing on New Year's blessings and the chance to win the "Five Blessings" Year of Rabbit stamp calendar; Participate in daily tasks, walk, sweep, catch fire, brush the code to ride, move, etc. You can get fire, fire can be converted into cute and practical Asian Games good things!
Finally, I would like to remind you that this year's Five Blessings activity starts from January 10th to January 21st, and the blessings will help you get whatever you want.
---
welcome to our website for more interesting news!